Enable Business Solutions: Allowing out of sight but not out of mind for your fee earners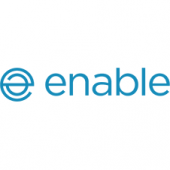 During the lockdown period, law firms will have had to respond to major operational disruptions with homeworking becoming a necessity for most. Ensuring staff remained efficient and compliant will likely have proven challenging. With the first stages of lockdown restrictions being eased, the return to work for most will become reality. This will be a welcomed relief to all businesses, and not least of all the legal industry. However, did the shift to remote working, forced by the Covid-19 pandemic, highlight visibility and efficiency challenges for management and partners? How will this be tackled on a return to the office, and what if there is a need to comply with another lockdown period?
Time recording is an obvious visibility tool that makes up part of a firm's policy, and a commonplace practice for all fee earners. Nonetheless, how can you ensure that regardless of if a fee earner is working remotely, or in the office, that they are recording their time accurately? This is a crucial factor which will allow your firm to analyse business performance, manage costs and drive greater efficiency and profitability.
Enable RevenueManager (ERM) works with fee earners to support them in accurately completing their time recording capture by proactively assisting them to complete their time quickly by setting reminders and also helping locate missing time by investigating their diary and document management system.
Take a look at our top 5 frequently asked questions about our innovative software, developed especially with law firms in mind.
What is ERM?
ERM is a time recording policy manager and enforcement tool that works all the popular time recording systems, it allows firms to enforce the policies that they have in place leading to more timely billing, more accurate time recording and improved revenue recovery.
What are the main benefits of using ERM?
All law firms spend time developing policies for time recording but find it hard to enforce or monitor them. Existing clients have reported considerable revenue improvements for the firm that more than pays for the system within the first year.
How does ERM enforce the firm's time recording policies?
ERM is a fully configurable system, when the criteria set by the firm is breached, the fee earner will receive a prompt on their computer screen explaining why and on what days they have breached the policy. Repeated failure to record time will result in the on screen prompt blocking all other applications with the exception of the firm's time recording system, forcing the fee earner to complete their time.
What happens if I can't remember the matters I was working on recently?
One of the main advantages of using ERM is the prompt enforcement of time recording policies, this forces fee earners to complete and submit their time regularly, based on the policies the firm chooses, this allows more accurate time recording and narratives, and less gaps in memory.
Can we record the number of policy breaches by each fee earner?
ERM can record and report the number of times a fee earner is challenged by the system. The fee earner is informed they have breached the policy a given number of times and emails can be sent to the heads of departments, revenue teams and or HR if required, the number of breaches before and if this happens is fully configurable. This information can be used by the business for performance reviews and remuneration considerations, the message displayed to the fee earner in the email is customisable. - Read more of RevenueManager FAQ's.
Accurate time recording is fundamental to a law firm's existence, maybe more so now than ever before, both for maximising revenue and where there are fixed costs, understanding profitability. As your firm is capturing billable time more promptly and accurately RevenueManager will pay for itself quickly - and many times over.