CVAC guides - LinkedIn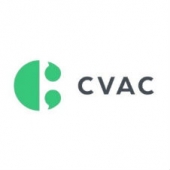 LinkedIn is the world's largest professional network with over 500 million members globally, and growing. Europe accounts for around 80 million, with over 20 million regular users in the UK.
If you are serious about looking for a job or changing the one you have, you need to be on LinkedIn, so that recruitment consultants, in-house recruiters and other HR professionals can find you.
The CVAC guide gives you advice on how to use LinkedIn to improve your chances of securing the job that you deserve.
CLICK HERE TO REQUEST YOUR COPY OF THE CVAC LINKEDIN GUIDE
About CVAC
CVAC is a specialist independent CV and career advice company, we work only with accounting staff who are looking for specialists to assist them with their CV, job search or career advice. We offer a cost effective and high quality professional service to help you get the job you deserve!
Find out more about CVAC on their profile.