CVAC guide – Job searching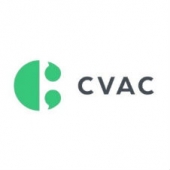 Recruitment is a major cost for most organisations, taking into account agency and social media fees, staffing, advertising and other overheads. Sourcing candidates with the relevant experience, skill set and culture fit can be a struggle for HR and hiring managers.
Since firms invest time, money and other resources in recruitment, hiring in an efficient manner and getting the job done is important.
In this CVAC guide you will find advice and guidance on how to look for work and find the job you deserve.
CLICK HERE TO REQUEST YOUR COPY OF THE CVAC JOB SEARCH GUIDE
About CVAC
CVAC is a specialist independent CV and career advice company, we work only with accounting staff who are looking for specialists to assist them with their CV, job search or career advice. We offer a cost effective and high quality professional service to help you get the job you deserve!
Find out more about CVAC on their profile.