CVAC guide – Company interview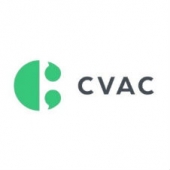 One of the key elements to a successful interview is preparation, this helps to build your confidence for the interview and this guide gives advice and guidance on how to have a successful interview with a company, deal with telephone and video interviews and secure that all-important 2nd interview.
CLICK HERE TO REQUEST YOUR COPY OF THE CVAC JOB SEARCH GUIDE

About CVAC
CVAC is a specialist independent CV and career advice company, we work only with accounting staff who are looking for specialists to assist them with their CV, job search or career advice. We offer a cost effective and high quality professional service to help you get the job you deserve!
Find out more about CVAC on their profile.