Balance Secret Series: Getting under the skin of the legal finance profession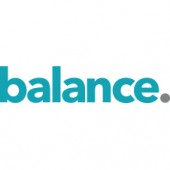 The Balance Secret Series provides an insider view on the realities of working within the different specialist roles that occupy a law firm finance department. These are real accounts from specially selected professionals who have developed highly successful careers within their chosen fields. Under the cover of anonymity, the Secret Series allows you to find out the good, the bad and the ugly....
Case File 1 - Senior Pricing Analyst, Global Law Firm
Tell us a little about what your current position involves on a day to day basis:
Producing Profitability financial reports, pricing structures, and fee proposal structures included AFA's for global and singular location Client RFPs, but also one-off matter pitches to enable us to (hopefully) win pitches and in the process make monetary returns. Every pitch/quote is as varied as our clients backgrounds are. My role is based in a central team in the London office and involves working with all our practice groups globally.
We also offer ongoing and post matter support, reviewing the successful pitches and the relevant assumptions to ensure we keep on track. We also look at unsuccessful pitches if feedback is provided to analyse where we may have gone wrong and take note to ensure we get it right in the future. This is the beginnings of the LPM skillset.
I have also been involved in attending meetings with clients to discuss fee proposals, best practice and to understand their bespoke needs. Most interesting has been being utilised for financial support and analysis on client legal work and charging my time to the client as a 'Fee earner'.
Every role has its ups and downs. What are the good, the bad and ugly parts of your current position?
The Good:
The varied workload (analysis, client meetings and client fee based work), interacting daily with our Partners, Fee earners and Business support colleagues. The feeling of adding value for the work you provide and knowing that it makes a real difference and is appreciated within the business.
The Bad:
The late timed requests to turnaround some analysis within hours when often the original documentation has been in the Partners inbox for over week. This can mean working long in to the night and even weekends to ensure pitch deadlines are met.
The Ugly:
My face! – The embarrassment of when you watch the play back of presentations/coaching you deliver to partners and fee earner on pricing strategies, financial health and key client specifics.
Knowing the partners – You become a key representative of the finance department which means attempting to control your drinking at the Summer party…
What advice would you give to someone eager to develop their career within Pricing?
Understanding the key profit drivers. Many firms have standard applications or excel workbooks that give an answer, but interpreting these answers is the key.
What is your number one tip on how to be successful in the role of a Pricing Analyst?
Confidence, and knowing your subject. Often it's your advice and understanding that makes the difference to the Partnership, not just turning up with a page of numbers.
If you were hiring for your team, what stands out to you when reviewing applications?
Can-do attitude, enthusiasm and a willingness to learn and evolve your skillset.