Balance: Quarterly market update Q3 2017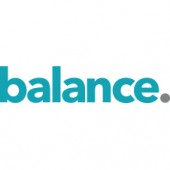 Welcome to our latest Legal Accounts Quarterly Market Update, covering July to September 2017.
The third quarter period of the year is often the most sluggish in the recruitment calendar, with the summer holiday season causing delays to selection and interview processes, and this was certainly the case in July and August. Demand for staff has risen however, and we've still seen a 15% increase in the number of instructions received in comparison to the second quarter period.
Alongside what could be classed as healthy 'churn' in the market over the summer, we've also seen a lot of movement in the more recently emerging disciplines within legal finance functions. Pricing, eBilling and Business Intelligence roles have been a key area of focus for our team here at Balance this year, and we're now seeing more and more individuals proactively trying to divert their careers in to these fields. High demand and short supply has led to attractive remuneration packages and rapid career advancement opportunities.
Our Legal Accounts team here at Balance have long been seeking out talent from outside the legal sector who we feel can adapt to the nuances of working within a law firm environment, and over recent months we have seen far greater willingness from clients to actively consider such candidates with some great success. These individuals can sometimes be more budget-friendly with their salary expectations having been outside of the legal bubble, and can bring fresh ideas and an 'assume nothing, challenge everything' approach to firms with an appetite for change and continuous improvement.
Looking ahead, the Q4 period is anticipated to be a very busy period, and likely the peak time for hiring in the calendar year. October has already got off to a very busy start with lots of new instructions through including a Pricing Manager, eBilling Manager, Group Reporting Accountant and many, many more.