Wotton & Kearney Selects ADERANT Expert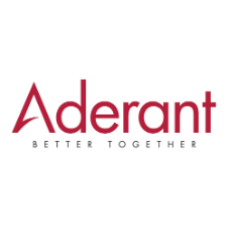 ADERANT, a global provider of business, financial, and information management software for law and professional services firms, today announced that the Australia-based insurance law firm Wotton & Kearney has chosen ADERANT Expert as its new practice management system.
A technology innovator, Wotton & Kearney seeks out leading-edge products that will help them streamline their processes, increase the efficiency of their lawyers, and improve client service. The firm will implement the ADERANT Expert practice and financial management system including Expert File Opening workflow and the new ClearView Performance module for advanced profitability analysis and reporting.
ClearView Performance shows partners, practice group leaders, CFOs, and other senior staff exactly how they are performing, helping them see where they are operating according to plan and where they need improvement. It combines robust business intelligence capabilities with a full-featured business planning and profitability analysis tool. ClearView Performance presents critical data and metrics in a role-based graphical format, increasing information visibility and improving decision making.
"After considering all options, ADERANT was a stand-out due to their reputation in the market for high quality products, rapid implementations, and excellent customer support," said David Kearney, Managing Partner of Wotton & Kearney. "We believe that ADERANT's advanced reporting suite, ClearView Performance, will allow us to gain the strategic insight required to operate a growing firm and enable us to proactively provide clients with better access to data."
"We are pleased that Wotton & Kearney has selected ADERANT Expert to further enhance its client service capabilities and improve overall operational excellence," said Michael Kohlsdorf, President and Chief Executive Officer, for ADERANT. "Wotton & Kearney's commitment to technology innovation positions them as a leader and enables them to react quickly to changing market and client demands."