Winston introduces technology-based fee monitor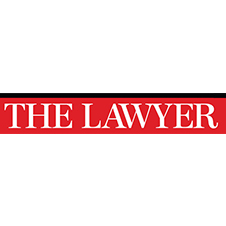 In last week's column (11 January) we highlighted the moves being made by the Association of Corporate Counsel to improve the value for money its ­members receive from external law firms.
Now, from the other side of the fence, here is another tech-based, costs-focused initiative launched towards the end of last year.
Winston & Strawn has launched a software program, which was developed by the firm itself, that it believes will allow its lawyers to offer a far greater proportion of alternative fee arrangements to clients.
The program was ­spearheaded by the firm's chief operating officer Scott Farrell and is based on the fees charged for almost three years of matter types.
Using this charging ­history as a guide, Winston lawyers can with reasonable accuracy predict what a new job will cost and charge new clients accordingly. The new program then allows partners to see where they and their team stands with regard to expenditures and costs on a daily basis.
"Clients are most ­interested in ensurability and predictability," said ­Farrell. "Since we launched this last June the proportion of our business in which we use alternative billing arrangements has gone from between 5-10 per cent to around 25 per cent. I expect it to continue and would be surprised if we don't get up to around 40 per cent."
Later this year the system will launch what Winston calls an alternative fee "dashboard", on which a red flag is raised if costs start to skyrocket midway through a project or if an associate bills too much time to a ­particular task.
Yellow and green lights will also flash, depending upon the state of the expenditures in relation to budget.
"Law firms need to be chameleon in terms of meeting the needs of clients," added Farrell. "If not, you've got your head in the clouds."