Western Union Business Solutions August monthly currency outlook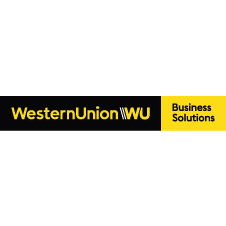 As law firms having a global footprint and others looking to expand their services internationally being up-to-date and aware of the markets can be crucial to defending your bottom line. Foreign currency fluctuations are never ending and with every political statement, world event or trade deal the markets can move, potentially affecting invoices and client billing.
To keep informed on trends and activities affecting the market, read our update below.
July review
Sterling slumped to fresh 27-month lows against the US Dollar and 6-month lows versus the euro as political uncertainty and no-deal Brexit risks ramped up. Brexiteer Boris Johnson won the battle to become Britain's new Prime Minister with a 2:1 margin of victory. Consequently, a no-deal Brexit outcome became more feasible despite UK lawmakers passing a motion to effectively prevent suspending Parliament. The Bank of England (BOE) also stepped up warnings of an interest rate cut in the event of a disorderly Brexit. As a result, money markets are pricing in a 35% chance of a UK rate cut before the end of the year.
GBP/EUR tested the €1.10 neighbourhood, extending its longest weekly losing streak versus the euro since the common currency began trading in 1999.
GBP/USD dipped below $1.24 for the first time since April 2017.
UK jobless rate held at over 44-year lows, inflation held at the BOE's 2% target and retail sales surged, cushioning Sterling's monthly descent.
August risk events and key themes
UK lawmakers break up for summer recess as UK Prime Minister Boris Johnson avoids a no confidence vote. Nevertheless, Mr Johnson is expected to commence discussions with EU leaders in an attempt to break the Brexit deadlock. Investors will remain on edge about the possibility of Britain leaving the EU on October 31 without a deal. If Mr Johnson retains a belligerent Brexit tone, Sterling is at risk of sliding closer towards $1.20 versus the dollar and under €1.10 versus the Euro. y Conversely, Sterling could appreciate in the absence of any significant political developments as traders take profit on the steep decline suffered in GBP currency pairs over recent weeks. y Also on the radar this month is the BOE's monetary policy meeting as recent indications from the bank suggest it may backtrack from policy-tightening signals. The current Brexit deadline is October 31 but major political events, such as a general election or second referendum could gain traction in the future, threatening to amplify GBP volatility.
Will Sterling bounce back in September?
The money market is heavily bearish on the pound, meaning traders have added to their bets of further Sterling depreciation, assimilating to the increasing probability of a no-deal Brexit. However, if the no-deal threat eases, the pound could sharply rebound. Either way, traders are expecting more volatility and early September could be crunch time.
Critical hurdles will be faced by UK Prime Minister Boris Johnson when Parliament return from summer recess. A judge has agreed to fast-track a case by pro-Remain campaigners, including 70 MPs, who are looking to thwart the suspension of Parliament and prevent a no-deal outcome unfolding. In addition, a vote of no confidence in the government is also proving a messy and complex option for pro-Remainers as Mr Johnson can choose to hold the election after the October 31 deadline. Another event that could prevent a no-deal scenario taking place is if MPs secure parliamentary control to force another extension of Article 50. Before the summer recess, MPs successfully ensured that the government has to provide a report on Northern Ireland and debate it from September 4-9. However, even if MPs hijack the debate in a bid to secure parliamentary time, any request to delay Brexit further will have to be agreed by the EU.
For now, the downside bias appears to remain intact, with leading forecasters, including Oxford Economics, placing a 30% probability of a no-deal Brexit playing out on October 31. Such an event could wipe another 10% off Sterling's value before year-end. Alternatively, should the probability of a no-deal scenario reduce, the rally higher in Sterling could be quick and aggressive.
This is an exert from our monthly global currency outlook.