Weil City revenue leaps 22% as global turnover stays static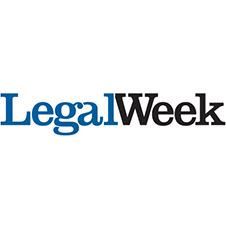 Weil Gotshal & Manges' City arm saw turnover shoot up by 22% during the 2012 financial year, with the increase in London coming as global revenues stayed static.
The New York firm's UK office posted revenues of $110m (£72m), up on $90m (£59m) the previous calendar year.
Meanwhile total lawyer headcount, including partners, increased to 148 by 1 January 2013, compared with 142 on the same date in 2012. This lawyer count includes an increase in London partner numbers from 28 to 31.
Firm-wide, gross turnover in 2012 was flat at $1.23bn (£818m), while profits per partner fell by 8.6% from $2.44m (£1.62m) in 2011 to $2.23m (£1.48m).
Weil has been expanding significantly in the City in recent years and made a number of partner hires in 2012, including restructuring partner Alexander Wood and finance partner Mark Donald from Hogan Lovells, as well as Freshfields Bruckhaus Deringer high-yield partner Gil Strauss, who is set to join later this year.
The office has also picked up a number of high profile mandates including advising Access Industries, Alfa and Renova on the sale of their stake in TNK-BP to Rosneft in a deal valued at $28bn (£18.4bn).
The team also took a role on a $1.3bn (£855m) private equity deal which saw buyout house Silver Lake and investment management firm Partners Group agree to purchase Swiss duty free shopping company Global Blue last year. Meanwhile it emerged in December that the firm had billed more than £15m for its work to date on the UK administration of MF Global, with overall legal fees generated by the broker's high profile collapse passing the £18m mark.
London managing partner Mike Francies (pictured) said: "A lot of things have been coming together for us recently. We have maintained our relationships with key clients and the recruitment of the past couple of years has really borne fruit - whether in restructuring, finance, funds or our full service capabilities.
"While we have been traditionally focused on private equity, we have also seen a lot of restructuring and litigation work too, such as the MF Global administration and Coroin litigation - the breadth of our practice has really expanded."
By Pui-Guan Man.