UK firm Muckle successfully implements Aderant Expert Practice and financial management legal software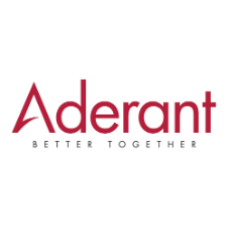 Comprehensive, integrated capabilities built on Microsoft technologies deliver performance improvements throughout the firm
Aderant, the world's largest independent legal software company, announced today that UK law firm Muckle has successfully implemented the Aderant Expert practice and financial management system. The move to Aderant Expert will allow the firm to optimise processes, drive growth, and better respond to changing client and market demands.

Muckle is a commercial law firm with 77 lawyers based in Newcastle upon Tyne in England. As the firm grew, its existing system was no longer able to handle its needs. In late 2011, Muckle began looking for a more powerful, user-friendly solution. A committee led by the managing partner performed an extensive review of available products, ultimately selecting Aderant Expert.

By implementing Aderant Expert, the firm will be able to streamline key processes to improve overall productivity and cost savings. The easy-to-use interface allows quick access to important information enabling faster, more informed decisions that drive both internal improvements and higher client satisfaction. Because Aderant Expert is built on standard Microsoft technology, it is a familiar interface for all members of their legal and support teams.

Stephen McNicol, managing partner at Muckle commented, "We very much hope that Aderant Expert will provide Muckle LLP with the necessary tools to support our future growth aspirations. We aim to deliver the best possible client experience and hope that the Aderant product suite will help us achieve that."

"All of our products are developed by working closely with our clients, and the applications we deliver meet their business requirements out of the box," said Chris Giglio, chief executive officer for Aderant. "We are pleased that Muckle has selected Aderant Expert and understands how the right practice management system can propel their business and give them a platform for continued success and growth."

In addition to the core Aderant Expert platform, Muckle also implemented Expert Workflow, Conflicts, File Opening, Found Time, Paperless Billing, and the Expert ClearView business intelligence suite. The firm expects to implement Expert Matter Planning by the end of 2014.