Top 10 global law firm CMS selects Qlik as its new business intelligence solution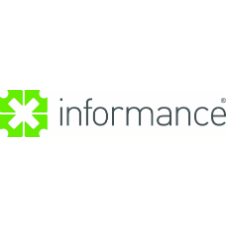 Informance is pleased to announce that international law firm CMS has selected Qlik as the business intelligence solution for all its UK operations and some of its European offices. Qlik will be used to manage CMS's key performance indicators and help it meet its operational and business goals. Informance was selected due to its un-matched Qlik technology experience in the legal sector and provided QlikView to CMS as the platform for managing its financial performance, sector analysis, matter exposure and profitability.
CMS has 6,000 staff and 3,500 lawyers operating in 34 countries worldwide. The firm provides specialist, business- focused advice in law and tax matters to its clients who operate in a challenging and fast-changing business climate, so access to accurate and timely internal and external information is essential.
CMS's UK business had made a considerable investment into its data warehouse solution but was finding it a challenge to analyse and visualise the data available. CMS wanted to un-lock the value of its data warehouse and serve the ever-growing analytical needs of its many users. The firm also wanted to improve the management of its financial KPI's by providing partners and staff with a user-friendly, single view of all its data for delivering better visualisation and data discovery capabilities.
Informance developed a number of unique, interactive, Qlik dashboards that provide CMS's users with powerful analytics and business intelligence via their browser. Qlik empowers users to manage their own KPI's which enables the firm to improve operational efficiency and financial performance. The financial performance management dashboard is used by CMS's partners and finance team to streamline financial decisions and improve productivity, cash flow and lock-up. Users can use the Qlik dashboard to monitor and measure accurate information instantly for time-recording, billing, utilisation, lock-up, work-in-progress, outstanding debt, realisation and cash collected.
The matter exposure dashboard was developed to help the firm's partners and finance and administration compliance officers to manage client and matter exposure and any risk impact they could have on the firm and its clients. The Qlik dashboard monitors potential matter and client risk scenarios and enables users to assess the scale of the issue by selecting the appropriate files for review which are weighted according to financial risk.
The sector performance and profitability dashboard is used in conjunction with the finance dashboard to enable partners to identify and understand which of the firm's market sectors are showing high and low growth. This helps increase both client value and profit potential by enabling the firm to target its marketing, business development and resourcing of matters for win-win outcomes.
Andrew Richards, Finance Director for CMS says: "Qlik is another great example of how our investment in new technology for partners and staff is yielding results. Through the Informance Qlik dashboards our decision-makers have the information they need in a visually impactful way at their fingertips". He continues: "We are very impressed with Informance and the speed with which Qlik has helped us progress our business reporting and working capital agendas."
Barry Talbot, Managing Director for Informance says: "Informance is delighted to be working with a top 10 global law firm like CMS and I am looking forward to continuing our relationship and seeing where the Qlik platform can take the firm in the future".