Timeslice End 2008 on strong note as Top 100 Law Firm move to LAWMAN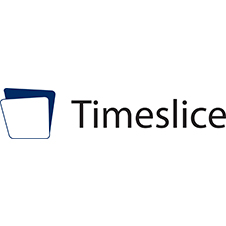 Timeslice ended 2008 on a strong note with a contract valued at £350K with Top 100 law firm, Thring Townsend Lee and Pembertons. The firm, which has almost 400 users in seven offices across London and the West Country has implemented LAWMAN as their strategic Practice Management Document and Case Management System across the entire firm.
The system will handle the firm's Financial and Legal Accounting, Time Recording & Billing, with Financial and Management reporting.
In addition, integrated Document Management and Assembly, together with Risk Management, Case Management and Workflow automation will be provided. In particular, the firm can expect major benefits and efficiencies through better software integration, fee earner productivity gains and significant improvements to billing and recovery processes.
In recent years, Thring Townsend Lee & Pembertons has grown rapidly, having acquired the Bristol arm of Layton's, Lee & Pembertons in Westminster, and more recently Wood Awdry Ford, a firm with a strong reputation for private client expertise in Wiltshire and throughout the South West.
As a result of the mergers, Timeslice could have lost one of their valued and happy LAWMAN clients, Lee and Pembertons.
Thring Townsend, (as it was then known) was using another major PMS and Case management system, and logistically, it made more sense to move the users of the smaller system from Lee & Pembertons across to their existing 250 user PMS.
However, as Thring Townsend Lee & Pembertons' Practice Director, John Hilton, said "...after detailed reviews of LAWMAN we were so impressed at the obvious productivity benefits that, despite requiring a reversal of data conversions, we rolled this excellent system out to the whole firm..."
Triple Electronic Data Conversion and Merge
During this time, Thring Townsend Lee & Pembertons also merged with Wood Awdry Ford, a practice with several offices and using yet another well known PMS. The end result was a requirement for a triple data conversion of all three PMS systems followed by a data merge into a single system. The project also required a conversion of all existing live cases being managed by their case management system and adaptation of sophisticated risk management procedures.
Confirming a depth of expertise in data conversion work, the total project was successfully completed with a phased approach over a short timescale of a few months with relatively few glitches along the way.
Before the end of 2008, all offices of the practice had successfully moved across to LAWMAN and the firm is already reaping significant productivity gains critical in the current economic climate.
Elwyn Morgan, Busines Development Manager from Timeslice remarked
"We were delighted with the outcome. We could have lost a valued LAWMAN client through the merger but, instead, we gained a significantly larger and more influential one. It really speaks volumes about the quality of Lawman as a strategic platform for firms of this size and standing.. not to mention the expertise of our technical team who carried out one of the most complex data conversions undertaken in this market..."