Tikit releases Carpe Diem Classic 2014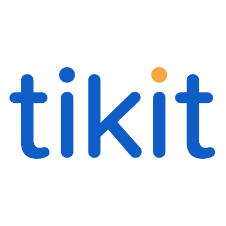 Latest release features new technology foundation and lays the groundwork for 2015 'next generation' release, set to be an industry game changer.
Tikit, a leading provider of technology solutions and services to legal and accountancy firms, today announced the availability of Carpe Diem Classic 2014. This completely re-developed version of the existing Carpe Diem Classic solution, forms part of Tikit's signature timekeeping software suite which includes various traditional web and mobile time collection methods. Used by more than 100,000 timekeepers worldwide, the Carpe Diem suite is at the forefront of timekeeping in the legal and professional services industries.

The release of Carpe Diem Classic 2014 is an important milestone for Tikit as it delivers the trusted, well liked and efficient timekeeping user experience that lawyers are accustomed to, but with an entirely new technology foundation rewritten from the ground up. These developments remove the technology risk of legacy platforms (specifically the dependency on the Borland Database Engine) while preserving the user interaction, delivering zero change management to Carpe Diem users.

The Carpe Diem Classic 2014 upgrade comes a year after Tikit announced a $2 million investment by parent company BT into the Carpe Diem timekeeping suite.

The new technology platform delivers several notable features and functions including:
100% database compatibility with earlier versions
New improved reporting based on Microsoft Reporting Services
Integrated security Multi-lingual and Unicode support
Enhanced ethical wall support
Overall modern desktop compatibility including 100% Citrix support Published Data Service API
Development director at Tikit, Mark Garnish said "The launch of Carpe Diem Classic 2014 is part of Tikit's ongoing commitment to developing our industry leading timekeeping suite. This update is all about maintaining the affinity lawyers have with the existing Carpe Diem software whilst introducing what they want and need in order to meet with the evolving environment in which they work."

Garnish went on to say "Carpe Diem Classic 2014 signals the first in a major evolution of the Carpe Diem suite of products, which will culminate in the launch of our 'next generation' solution in 2015. This 'next generation' version of Carpe Diem is set to be a game changer and will advance timekeeping for the legal industry as a whole. It's unique, innovative, and takes into consideration the latest UI trends and device platforms, including integrated passive timekeeping. Taking the best of the past and adding this to the future with a modern holistic next generation interface across all platforms, which will ultimately provide law firms and their lawyers with choices on how to capture time."

For more details, about Carpe Diem Classic 2014 visit the Carpe Diem Classic 2014 resource centre, www.carpediemclassic.com or visit the Tikit website www.tikit.com/software/time-capture for information on our full time recording suite.