Tikit launches industry leading timekeeping app on Windows 8 Mobile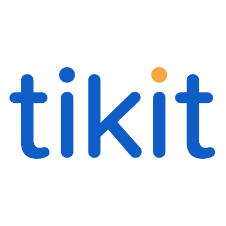 Tikit this week announced the launch of the Carpe Diem Mobile app for Windows 8 Mobile, which is available to download from the Windows 8 App Store. Carpe Diem Mobile helps lawyers instantly capture billable time as it happens using their mobile phone. With the addition of Windows 8 Mobile, Carpe Diem is now available across all the popular mobile platforms.
Mark Garnish, development director, Tikit explains "We are delighted to be able to bring our powerful timekeeping solution, Carpe Diem to a wider audience. The native Windows Phone 8 interface will allow users to capture valuable time seconds after installation of the application, delivering the best mobile time recording experience available. We are also pleased that we are one of the first timekeeping providers to deliver this software on the Windows 8 Mobile platform, which is increasingly becoming popular with law firms".
Carpe Diem Mobile is available for immediate download at the Windows 8 app store.