Tikit announces sales of eMarketing Suite in North America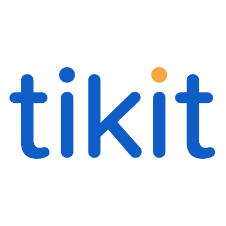 Implemented at over 250 sites worldwide, the eMarketing Suite is one of the most successful Tikit developed product solutions. In North America, Tikit continues to acquire more clients of its eMarketing Suite, with five recent wins including Ropes & Gray, Honigman Miller and Kaufman & Canoles.
The Tikit eMarketing Suite enables firms to deliver professionally branded interactive eMarketing communications to their InterAction contacts, automatically record the recipients' responses and through a detailed reporting capability analyze the stored information.
Through its immediate, seamless and deep integration with the LexisNexis InterAction CRM system, Tikit eMarketing provides unique functionality.
Tikit will be showing the brand new version of the eMarketing Suite 4.7 at ILTA on 22-26 August this year in Las Vegas along with some of their other own developed solutions including FileNote, DocAttach, TikitLink and DealBinder. Tikit will also be showing some of the applications included in the award-winning House Style Manager solution which includes centralised printer controls, centralised management of email signatures and easy-to-use tools for managing and ensuring the integrity of document styles.
FileNote, is the latest new product from Tikit and was launched only six weeks ago in which time it has seen notable success with six leading European law firms who have since purchased it, totalling 6,000 seats. Tikit FileNote is an electronic matter cover sheet, which allows users to record summary details and running notes about a matter. This recreates, for electronic matter files stored in Autonomy iManage, the much used functionality of the paper coversheet that has been missing since the transition of paper-based files to e-filing.