Thomson Reuters Elite announces updates to 3E Data Insights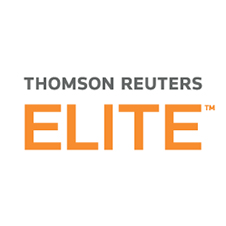 Thomson Reuters Elite, part of the Legal Professionals division of Thomson Reuters, today announced a new release of 3E Data Insights which delivers more out-of-the- box reporting options as well as security improvements.
The newest release brings robust changes to stock reports that improve reporting and increased transparency into a firm's business. Additional drill-down capabilities offer more details for WIP, AR, invoice, client, and matter data. In addition, updates to reporting on originating fee earner splits help evaluate originating fee earner performance.
Additional enhancements include improvements that help respect the security of confidential data. For example, Data Insights is now GDPR compliant and supports encrypted data for personally identifiable information for both on-premises and cloud customers. Support for universal multifactor authentication when connecting to Azure® Analysis Services also has been added.
3E from Thomson Reuters Elite offers an end-to-end enterprise business management solution that allows law firms and professional services organizations to run all operational aspects of their business. Designed from the ground up on Microsoft .NET, 3E offers built-in application development capabilities. Why does it matter? The unique architecture enables firms to become more agile, lawyers to quickly respond to client needs, and staff to easily track and manage activity on any scale—from single-office to multi-office and multinational. 3E is the next-generation technology that can help firms improve efficiency, increase profitability, and confidently take on a future without limitations. For more information, visit 3E.