Thomson Reuters announces launch of MatterSphere 9.0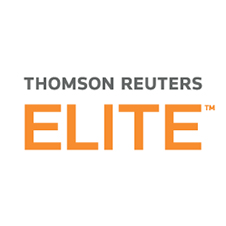 Thomson Reuters Elite, part of the Legal Professionals division of Thomson Reuters, today announced the release of the newest version of 3E® MatterSphere® with updates designed to improve the overall user experience.
MatterSphere 9.0 offers smarter navigation with improved visual elements, consistent iconography, and a new toolbar that help make a user's experience clearer and more intuitive. The solution provides a more organized experience with a strong focus on the calls to action throughout by providing better wayfinding and strong visual indicators. In addition, a new configurable Dashboard allows users to tailor the view to the way they work.
The newest version also improves the search function and provides users faster answers in fewer clicks. The support of natural language and autosuggestions make searching for content less cumbersome. In addition, Elasticsearch has been added across Microsoft® Office which allows for easy and consistent access to results from anywhere within MatterSphere.
3E from Thomson Reuters Elite offers an end-to-end enterprise business management solution that allows law firms and professional services organizations to run all operational aspects of their business. Designed from the ground up on Microsoft .NET, 3E offers built-in application development capabilities. Why does it matter? The unique architecture enables firms to become more agile, lawyers to quickly respond to client needs, and staff to easily track and manage activity on any scale—from single-office to multi-office and multinational. 3E is the next-generation technology that can help firms improve efficiency, increase profitability, and confidently take on a future without limitations. For more information, visit 3E.