TFB to Unviel New Corporate Identity at the Legal IT Show 2010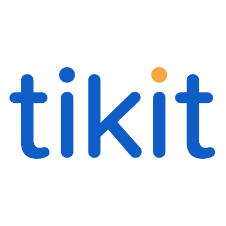 This year's Legal IT show will see the launch of TFB's new corporate identity, with the company rebranding to be known as TikitTFB.
The move reflects the growing synergy between TFB and Tikit and the increasing collaboration on projects over the past twelve months. The new name and logo will be rolled out over a period of 3 months with all corporate materials and communications moved over to the new identity by the end of May.
Although the name is reflective of the relationship between TFB and Tikit, TFB will continue to operate with autonomy within the Tikit Group and day to day relationships; strategy and market focus will not change.
Simon Hill, Managing Director of TikitTFB comments, 'Since becoming part of the Tikit Group in 2008, we have experienced many advantages on both a strategic and operational level. Whilst continuing to operate as we did pre-acquisition, we have been able to utilise the expertise and technology within Tikit, in conjunction with our comprehensive solution portfolio, to benefit current and prospective clients whatever their requirements.
'Since the acquisition, over 90 firms have chosen us to provide their case and practice management systems during which time we ranked highly in the Law Society Solutions Guide 2009 (No.1 for Product and Vendor satisfaction) and won 'Integrated System of the Year' at the Legal Technology Awards 2009. It's been a very positive and exciting phase for TFB and I have every confidence it will continue to be so as TikitTFB.'