Taylor Walton improves the accuracy and reliability of its financial reporting with Informance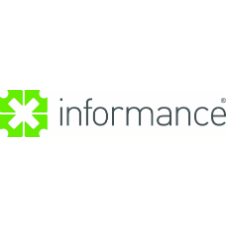 Since implementing a Qlik solution from Informance, regional law firm Taylor Walton now has a comprehensive financial management platform that has automated and streamlined its reporting processes and improved the quality of its financial information.
Taylor Walton chose Informance as it was impressed with the company's experience in delivering Qlik legal solutions and knew Informance had an in-depth knowledge of the legal sector. It also recognised Qlik's intuitive user interface and data visualisation capabilities.
After reviewing Taylor Walton's needs, Informance implemented a Qlik fee-earner dashboard to the firm's largest department - commercial property - to give the head of department valuable financial monitoring information. At the same time, a dashboard was also delivered to the firm's management board to provide an executive view of the firm's financial management information so that important financial decisions could be made to help improve efficiency and productivity.
All the firm's fee earners now have instant, daily access to their own financial information with a personalised view for the management board, partners and department heads. Users can access, review and analyse key information and meet KPIs on time-recording, billing, WIP, cash collected, realisation and profit and loss and manage their own performance through a browser on their desktop.
Jim Wrigglesworth, Chief Operating Officer for Taylor Walton says: "Qlik has noticeably improved our reporting process and has given us a comprehensive financial management tool that enables everyone within the firm to know instantly where they are financially. Our fee-earners are now able to immediately analyse their own financial information, which is always up-to-date on the previous evening and this has improved our efficiency and enabled us to increase staff levels and revenue. We are very impressed with Qlik's responsiveness and reliability in supporting our financial information and we are now looking at the needs of our HR department and how we can use Qlik to meet KPIs such as developing staff productivity and driving our talent management strategy."