SJ Berwin sees marginal decline in revenues at half-year point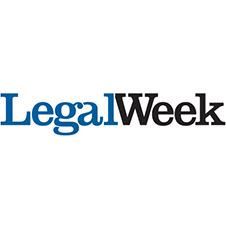 SJ Berwin has posted a marginal decline in revenue for the first half of 2012-13, with billings for the first six months of the financial year coming in at around £83m.
The turnover figure for the half year ending 31 October compares with £84m for the same period last year, with the City firm highlighting its international offices as strong contributors for the solid performance.
Managing partner Rob Day said: "We are pleased to have achieved another solid performance to the half year stage. What is most encouraging for our business is the significant uptick in activity we have seen over the last few months."
The firm's results were also broadly static at both the half year and full year point in 2011-12, with full year revenues rising 0.6% to £180.1m against a 1.4% increase in profits per equity partner to £635,000.
SJ Berwin's results come after Clyde & Co yesterday (13 November) posted a 37% increase for the first half of the 2012-13 financial year to £145m following last year's merger with Barlow Lyde & Gilbert.
Excluding revenues gained from the Barlows union, like-for-like turnover is up 10%.
Clydes and Barlows merged in November 2011 in a deal which created a combined firm just outside the UK top 10 with total revenues of £287m.
Confirmation of Barlows and Clydes half year figures comes as a host of firms are expected to announce flat or marginal declines in turnover figures for the half year due to the ongoing difficulties in the global economy, with deal activity stagnating over the summer.
By Pui-Guan Man.