Simmons confirms Singapore launch as it targets Asia for 20% of revenues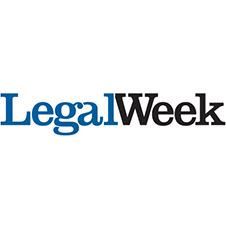 Simmons & Simmons is targeting Asia for around a fifth of its global revenues as it pushes ahead with plans to launch an office in Singapore.
The City firm wants to see 20% of its revenues coming from Asia within the next three years and plans to grow its practice areas and geographic footprint in the region as part of its bid to boost workflow.
It intends to expand across a range of practice areas including corporate and commercial, energy and infrastructure and disputes, with China head Paul Li expecting headcount in the region to grow by roughly 25%.
Li said: "There has been a change in mindset in terms of what we are doing in Asia. Previously it's always been about maximisation of profits, whereas now we're looking at making a little bit less and investing more to help us grow.
"We are looking to generate 20% of our revenues from Asia in the next three years. That's the objective, which is why we're trying to grow the different practices."
As part of its Asian expansion plans, Simmons is already looking for office space in Singapore after applying for a foreign law licence to practise local law in the country late last month.
Following a recent partner vote on the opening, Simmons expects to launch in Singapore in the first half of 2013, with the new base expected to focus on debt capital markets and energy work.
The office will be Simmons' first in Southeast Asia, adding to existing bases in Shanghai, Beijing, Toyko and Hong Kong.
Most of the leading UK and US law firms have been increasingly trying to boost revenues in Asia in recent years with Hogan Lovells, Bird & Bird and Clifford Chance all planning to generate around 20% of their revenues from the region.
By Elizabeth Broomhall.