Raft of top City firms call for partners to tighten up billing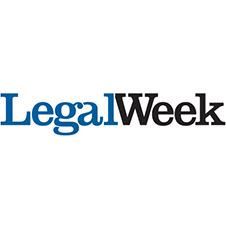 A raft of top 15 firms have been tightening up billing procedures and piling pressure on partners to improve collections in response to the recession.
City firms including Herbert Smith, Lovells, CMS Cameron McKenna and Bird & Bird are among those trying to bill more efficiently, both to improve cash flow and to limit risk from clients who may be unable to pay.
Camerons has cut the standard terms to receive payment down to 15 days from 30 to ensure clients pay more promptly, while Lovells is stepping up its use of interim billing - often asking clients to pay at the beginning, middle and end of a job rather than at its conclusion.
Pinsent Masons and Bird & Bird are among the firms increasing use of monthly billing as opposed to quarterly. Some 90% of Bird & Bird's clients now pay monthly compared with 80%-85% last year.
Herbert Smith, meanwhile, is asking partners to ensure long-term clients are signed up to standard terms of engagement - which include more formal billing procedures.
Camerons finance director Krishna Vishnubhotla said: "We realise that clients will take longer to pay during recessionary periods and we have reduced our standard terms of credit period to give ourselves a better chance of early collection than before. If our starting point is tighter then there is a better chance that we will start chasing sooner."
Bird & Bird chief executive David Kerr said: "Most firms have found that some clients are taking longer to pay."
Even those firms which have not changed formal billing procedures, such as Ashurst, Clifford Chance and Freshfields Bruckhaus Deringer, are pressing partners to collect more promptly and have more regular discussions with clients about payments. Camerons last year made billing part of partners' appraisal process, while Eversheds' executive team reports on cash collection in its regular financial reports to partners to increase pressure to collect funds.
One head of department at a top law 10 firm said: "There is a realisation that the longer you leave it to bill a client the less you can guarantee that a client will be around to pay, and the more remote the chance is of getting it back."
A spokesperson for Freshfields commented: "The downturn has increased the need to talk more regularly and openly with clients on the subject [of billing], which is a good thing."