Quill launches recruitment drive for 5th intake of trainee legal cashiers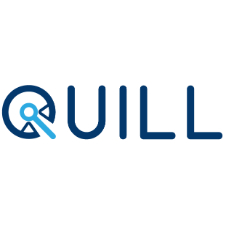 Quill Pinpoint, the largest outsourced legal cashiering service provider in the UK, is looking for four new accountancy apprentices to join its expanding cashiering division and support its growing clientele.
The trainees will join the 50-strong cashiering team in its Manchester head office located on Whitworth Street West. The successful candidates will undertake accounts training to AAT level 2 standard during the initial 12-month period along with receiving on-the-job experience within a live working environment.
Responsibilities will include posting of accounts transactions, producing daily / weekly / monthly audit trails and reports in accordance with Quill's and the SRA Accounts Rules' policies and procedures. Additionally, there may be a requirement to generate management reports, and manage bank reconciliations, client balances, Legal Aid Agency and VAT reconciliations.
Full support will be provided by senior members of Quill's cashiering team and supervised by long-standing legal cashier, Lloyd Samuels.
Sarah Duggan, HR manager, comments: "We're delighted to announce these 4 openings. We're firmly committed to investing in young talented individuals in order to develop their skills and set them up in a job for life.
"At Quill, we're quick to reward employees as they improve their skillset, achieve qualifications and gather experience. That's why many of our earlier trainees have been promoted to supervisor level over time.
"The closing date for applications is Friday 12th August. I invite anyone interested to get in touch with me. We look forward to welcoming our trainees in September for the year-long apprenticeship and ongoing employment thereafter."
Julian Bryan, managing director, adds: "Hundreds of law firms use our cashiering service. The SRA Accounts Rules, which every legal practice has to abide by, are extremely complicated. By outsourcing to us, we take away the strain of day-to-day accounts management and regulatory compliance. As our service grows in popularity, we need to take on more cashiers and our hugely successful traineeship scheme is the best way to do this. We're excited about our next intake and await our first tranche of applications."
Job specifications and application details can be found on the Quill website.