Qlik Sense adoption path simplified with new cost-effective offer for existing customers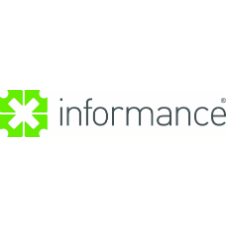 With the announcement of Qlik's new dual-use licensing offer, Informance can now enable its QlikView customers to instantly expand their analytics use cases by adding Qlik Sense for existing users for just a 30% uplift on existing QlikView annual maintenance. This offer instantly increases customers' ability to deliver analytics throughout their organisation and improve user data literacy, while still leveraging the benefits of their QlikView applications.
Barry Talbot, managing director for Informance says: "Qlik continues to invest in and release new versions of QlikView annually, supporting key ongoing core customer analytics workflows. Adding Qlik Sense opens analytics to every user across the enterprise through a modern, self-service oriented experience. Qlik Sense incorporates the latest technologies, including augmented intelligence, multi-cloud data exploration and search and seamless collaboration from any device, enabling data to be used in every workflow and decision by every user".
Both Qlik Sense and QlikView run on Qlik's patented associative engine, which combines data and supports interactive, free-form exploration without the limitations of query-based tools. Because both products share the same engine, customers can easily re-use existing assets such as data models and analytics expressions. And Qlik is making significant investments to improve coexistence, including more seamless product integration, single user identity management, a unified point of access for users, and a range of dual-use services that span application and architecture assessments, application conversion and user education.
Barry concludes: "This offer from Qlik gives our existing customers immediate access to Qlik Sense with no rush to move from QlikView, but rather transfer their skills and enjoy the benefit of becoming even more data-driven with Qlik Sense."