nQueue Billback's John Gilbert to discuss scanning workflow for law firms at ILTA roadshow events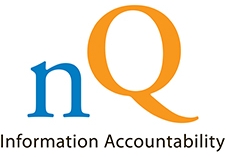 nQueue Billback the leading provider of Information Accountability solutions and the only truly global cost recovery company, announced today that Senior Vice President, John Gilbert, will lead a discussion on the challenges and opportunities of unified scanning programs for firms of all sizes. The session is entitled "Uniformed Scanning from Anywhere" and will take place in Chicago, Indianapolis and Minneapolis as part of the International Legal Technology Association's Roadshow series. The event includes complimentary lunch.
While the idea of accomplishing a giant bulk-scanning project and rendering the law office "paperless" sounds worthwhile, it does not often rise to the top of firms' to-do lists. However, the need to create efficiencies, along with the courts' e-filing initiatives, makes the implementation of a uniform scanning solution for active matters more urgent.
John is a frequent speaker and he has more than 20 years of experience in consulting with law firms throughout the United States. He will orchestrate an interactive session that will focus on the challenges and opportunities of unified scanning programs, including:
Specific strategies for meeting all jurisdictional requirements efficiently and with reduced errors
Developing workflows and technologies that mirror how the firms' professionals are used to working
Simplifying scanning, despite a variety of devices throughout the firm

Including management of branch offices

Integrated cost recovery possibilities
Enhanced and streamlined workflows that deliver:
Increased efficiency
Sharing of documents
Easier document retrieval
Ability to use electronic search tools to find documents
Better use of real estate and reduced costs from offsite record storage
"A recent ILTA Technology Survey shows 34 percent of law firms do not have a scanning workflow solution," said Gilbert. "I look forward to discussing strategies and how to overcome some of the challenges that law firms face when they need to navigate through this problem."
Roadshow cities, dates and locations:
Chicago, July 9, 12:00 – 1:30 PM, Dykema
Indianapolis, July 10, 12:00 – 1:30 PM, Faegre Baker Daniels
Minneapolis, July 11, 12:00 – 1:30 PM, Briggs and Morgan, P.A.
The seminar is complimentary for ILTA members. Lunch will be included. To register, visit ILTA's website page for each city: Chicago, Indianapolis and Minneapolis. nQueue Bilback will be presenting "Uniformed Scanning from Anywhere" around the U.S. throughout the year. For more information, please contact Patty Robertson at probertson@nqbillback.com.