Mishcons targets 25% increase in revenues to £100m over three years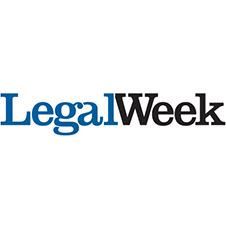 Mishcon de Reya has set out plans to grow revenues to £100m by 2016, with the target representing a 25% increase on where the firm expects to be at the close of the current financial year.
The UK law firm, which broke into the top 50 on the back of a 19% hike in turnover to £73.1m during the 2011-12 financial year, has set the target as part of a three-year strategy which will come into play at the start of the next financial year.
The proposed 2013-16 strategy has been drawn up by the board and issued to partners for consultation in recent weeks, with the firm expecting to present the final plans to the partnership in February next year.
The firm's last ambitious three-year plan, running from 2010 to 2013, saw the firm aim for an increase of roughly 70% in both turnover and profits per equity partner (PEP) (to £80m and £750,000 respectively). However, for the next three years, Mishcons is aiming to maintain PEP at the 2013 target figure rather than increase it.
Mishcons posted PEP of £700,000 for 2011-12, putting it within reach of both its intended profit and turnover figures for 2012-13.
The firm has no plans to open more offices, but it will look at ways to invest in its international referral relationships better following the hire of its first international development director, Rita Jardim, in July.
Mishcons managing partner Kevin Gold (pictured) said: "We will be focusing a lot on integration over the next three years, after a number of new people have joined us over the last three-year period. This will inevitably lead to a slight slowdown in growth, which we have been realistic about in the current proposal for the next strategic plan.
"Our PEP figure is high anyway, so we are just looking to sustain that once we reach our final target this year."
The revenue target does not include Mishcons' New York turnover, which operates to a calendar year end and looks set to reach around $8m (£5m) this year, with the firm expecting this to rise to $15m (£9.3m) in 2013.
News of Mishcons' plans comes as the firm prepares to branch out into non-legal services, with the planned launch of a private client business for high-net-worth individuals.
The business is expected to offer individuals and families with assets of more than £50m access to their own team of non-legal advisers, offering services such as private bank relationship management advice, tax advice and concierge services. Corporate partner Richard Tyler is leading the strategic committee investigating the project, with Mishcons planning to hire staff from private banks and trusts to run the business.
By Suzanna Ring.