Mayer Brown posts 2011 revenue rise after two years of faltering results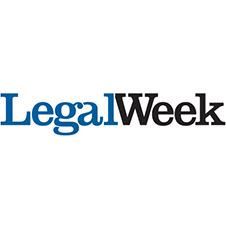 Mayer Brown has posted a 2.4% increase in firmwide revenues for 2011 after two years of falling financials, reports the Am Law Daily.
The firm saw total turnover climb to $1.13bn (£713m), while profits per partner (PEP) rose 10% to $1.18m (£745,000). Revenue per lawyer also grew 10% to reach $745,000 (£471,000).
The 2011 financial performance marks a significant turnaround for the Chicago-based firm, which in 2010 saw revenue fall 1% to a four-year low of $1.11bn (£700m) after dropping by almost 14% in 2009.
Global chair Bert Krueger (pictured) says the improved showing was largely due to a sustained increase in activity firmwide during the first half of the year. "We had a really strong first half, but like a lot of firms had a more modest second half," Krueger said. "Overall we're pretty pleased with our performance."
He added that all of the firm's core practice areas saw revenue increase in 2011 - capital markets finished the year up 30%; litigation, particularly those matters connected to financial institutions, was "booming" and real estate work "had a big bounce."
The profit figures could have been higher, Krueger added, but for a number of major IT investments, including a new global business intake and conflict-management tool, that the firm had deferred amid the recession.
"We kept a close eye on cost management and squeezed where we could, but with technology you pay today or you pay tomorrow," he said. "We want 2012 to be really strong, so decided we should bite the bullet and go forwards with it."
Having previously made a series of what Krueger refers to as recession-driven "rightsizings", Mayer Brown's lawyer headcount fell again in 2011, dropping 7% to 1,523 - the fewest the firm has employed at any time since 2007. The firm's partnership also contracted slightly, with total partner numbers down 4% to 585 - a reduction of 22.
Krueger insists that Mayer Brown did not initiate any new layoffs in 2011, however, and that the reductions were merely the product of lawyers finally leaving after serving out their notice periods, and natural attrition in the face of significantly decreased hiring activity.
The firm "kept a very tight rein on bringing in new people," he said, and also significantly cut back on intakes for its annual summer classes.
Mayer Brown made more than 30 lateral partner hires last year, and picked up 21 intellectual property, antitrust, and litigation lawyers from Howrey after the firm's dissolution in March, including former IP co-chair Alan Grimaldi and former New York office managing partner Theresa Gillis.
Krueger expects the market to remain challenging in 2012, saying "We just don't see a broad uptick in the next 12 months. We're going pretty strong in some areas, such as litigation, but I would expect the transactional market to continue to be very tough."
During 2010 the firm's UK arm outpaced the firmwide results, posting a 10% increase in revenues to £102m for the calendar year, with profits per equity partner inching up by 1% to $1.07m (£675,000).
By Chris Johnson