Legal Week - Editor's comment: 2009 and all that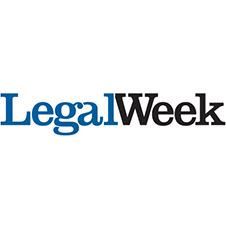 Reaching the end of what has proved a highly eventful year (and decade) the temptation to turn this column into a mini retrospective has proved irresistible. But oddly, as turbulent as 2009 proved, in many ways it wasn't that surprising. True, given the previous reticence among top City firms to launch formal redundancy programmes there was something slightly shocking about the speed with which Clifford Chance, Linklaters and Allen & Overy set about restructuring their businesses in the first three months of the year.
Truly we are in the age of the nil-growth City giant; it's hard to overstate how little interest the big four firms currently have in getting bigger. Other 'rules' of the market were also quickly overturned with the assistant lockstep model being broken by Freshfields - the writing is surely now on the wall for the old system of paying and managing junior lawyers.
The much-debated law firm model was also clearly being retooled throughout the year as firms re-examined their assistant leverage, typically to gear down to meet a market that needs more advisory work and less churning. To a lesser extent firms have begun reviewing partnership models based on large ranks of salaried partners. These, of course, work well in a rising market but fail to align incentives across the partnership when times are tough.
Other features of the legal market were also up for revision. For one, 2009 could yet come to be seen as the year during which alternative or value-based billing entered the mainstream. Much of that outcome will rest on whether there is much substance to widespread claims that general counsel are taking control. The evidence for that was mixed in 2009; though spines had been stiffened, in a significant number of cases they appear to have been stiffened for the legal team from on high.
Outsourcing also got a considerable boost after hanging around the margins of law for nearly a decade. It's by no means certain that the current archetype of the Indian-based LPO will be the dominant model, but it seems inevitable that City-based law firms will get used to breaking down their processes and parcelling considerable amounts of work to locations well outside the Square Mile.
Of these trends, only outsourcing would represent anything more than minor modification to the law firm model, a low-debt, owner/manager-aligned creature that has proved generally effective at living in straightened times.
There was also the factor that the legal services market began contracting in 2009 for the first time since the early 1990s. That contraction was far more minor than some have suggested, but to law firms used to unbroken growth, it felt like an earthquake. It's not, and the feeling will pass. Volumes have been rising for several months and it's now very rare to find firms that don't believe they have bumped off the bottom. But if volume is the leading indicator, pricing is a lagging one; law firms will have less trouble keeping their staff busy in 2010 but tensions with clients over pricing will become worse.
The coming year will feel like a sequel, continuing trends started in 2009, but it will still take a major economic reversal for a recovery to fail to gain momentum in the latter half of the year. It won't be easy, but I've learned over the years that the legal profession is more resilient than many outside the industry realise. Best wishes for the holidays and we'll see you in the new decade.