International law firm BLP gains instant financial insights with Qlik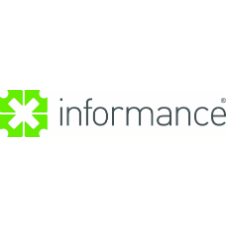 Informance is pleased to announce that international law firm Berwin Leighton Paisner (BLP) has rolled out the QlikView Business Discovery platform to its 1,400 plus employees worldwide. QlikView is used to streamline financial decisions, improve internal processes and boost employee productivity and profitability.
BLP delivers clear, pragmatic legal advice to its clients who span more than 20 industry sectors. The firm required a business intelligence solution that would automate and streamline financial reporting. BLP also needed to cater to the firm's commercial objectives, including providing meaningful, multi-dimensional insight for core financial practices from client billing to time management.
As a global organisation, the platform BLP chose had to facilitate remote access from any web browser on a range of compatible devices and provide staff with up-to-the minute information, regardless of time or location.
Mark Tothill, Financial Director for Berwin Leighton Paisner says: "We needed a sophisticated and modern software tool that was capable of instantaneously providing real-time information for our global business." He continues: "We embarked on a corporate business intelligence project with the goal of improving productivity, profitability and client-level engagement through the streamlining of the firm's financial reporting processes. QlikView was chosen due to the flexibility of the solution to combine multiple and complex sources of data, enable multi-currency calculations and provide an intuitive user interface for partners and fee-earners to drive their own reporting and analysis."
BLP selected QlikView in recognition of its intuitive user interface and data visualisation capabilities which allow users to quickly access information and facilitate client requests. The appeal of having data in a single in-memory location that was available for a variety of consumer devices also went hand-in-hand with BLP's own roadmap to enable greater mobile working on devices such as tablets.
Barry Talbot, Managing Director for Informance says: "We have appreciated working with a multi-award winning firm like Berwin Leighton Paisner and seeing how they have become accustomed to what QlikView can do for them."
Mark Tothill concludes: "QlikView enables everyone within our firm to have seamless visibility of their own performance, empowering them to monitor their own productivity and become more efficient. Within the first hours of training, it was clear just how much of an impact QlikView could have on our firm's development and success".