Hunton & Williams LLP Live on ADERANT Expert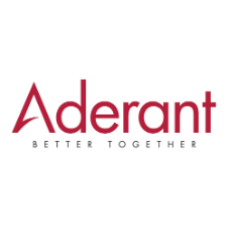 ADERANT, a global provider of business, financial, and information management software for law and professional services firms, today announced that Hunton & Williams LLP, an AmLaw 50 firm, has gone live on ADERANT Expert. The firm has rolled out the latest version of the business and practice management solution to its network of 18 offices worldwide.
Hunton & Williams selected ADERANT Expert to replace its legacy practice management system and upgrade to an innovative, comprehensive, and proven platform that would enable them to respond more quickly to changing industry and client demands. The business intelligence capabilities in ADERANT Expert give the firm the information visibility and analysis tools they need to stay on course throughout the year and ensure they are making the right decisions for continued growth and profitability. ADERANT's extensive use of industry-standard Microsoft technologies was of critical importance, giving the firm an overall lower total cost of ownership. As a global firm, the multinational capabilities in ADERANT Expert were also a key factor in the firm's selection.
With more than one hundred years of history, Hunton & Williams has a broad client base that ranges from global corporations to entrepreneurial enterprises and a practice covering traditional issues as well as such emerging international trends as climate control and privacy protection. By emphasising client relations, responsiveness, and high quality legal work, Hunton & Williams is recognized as one of the nation's leading law firms.
"The implementation of ADERANT Expert gives us a solid foundation for our growth," commented Barry D. Koval, Executive Director of Hunton & Williams. "We worked closely with ADERANT's technical teams to customise the system to our existing practices. As a result, we now operate a state-of-the-art practice management platform that enables us to be more agile and to better serve our clients."
"We are proud to have taken a firm as prestigious as Hunton & Williams live on ADERANT Expert," said Michael Kohlsdorf, President and Chief Executive Officer for ADERANT. "Successful partnerships such as the one we have with Hunton & Williams demonstrate why ADERANT is the market leader in client satisfaction. We continue to gain new clients worldwide who want to upgrade their current systems with advanced technology that enables them to improve productivity, reduce risk, and increase profits."