Hill Dickinson Selects ADERANT Expert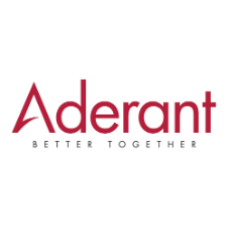 ADERANT, a global provider of business and financial management software for law firms, today announced that one of the UK's leading independent law firms and national top 40 practice, Hill Dickinson LLP, has selected ADERANT Expert to replace its legacy practice management system. The firm will implement ADERANT Expert across its four UK locations as well as its international offices in Greece and Singapore.
Hill Dickinson employs over 150 partners and more than 1,100 staff throughout its offices in Liverpool, Manchester, London, Chester, Piraeus, and Singapore. The firm services a variety of clients, including multi-national companies, major corporations, insurance companies, UK and foreign banks and financial institutions as well as public and professional bodies, public sector organisations, and private individuals.
Hill Dickinson required a modern, integrated, and global practice management system to unify its operations and manage its increasingly complex and varied client base. The firm also needed a platform that could accommodate its tremendous growth as the firm had grown more than 60% over the past four years.
After an extensive evaluation process involving a number of different software vendors, Hill Dickinson selected ADERANT Expert based on the software suite's comprehensive functionality, including international financial management capabilities, and low total cost of ownership as well as ADERANT's reputation for on time and on budget implementations.
"We needed a truly global, next-generation business management system that could help us take our firm to the next level," said Keith Feeny, Director of IT & Operations for Hill Dickinson LLP."After examining many of the options on the market, we believe that ADERANT Expert is the right solution. We are confident that ADERANT will give us the right combination of advanced technology, comprehensive functionality, outstanding service, and world-class support that we will need over the coming decade."
"We are extremely pleased that such a prestigious firm as Hill Dickinson has selected ADERANT Expert to manage its global operations," said David Thorpe, General Manager, EMEA for ADERANT. "Leading law firms are increasingly recognising that ADERANT is a strategic partner they can trust for the long run. Our unique blend of advanced Microsoft technologies and proven services and support makes ADERANT the choice for firms who are looking to reduce the risks associated with practice management system conversions."