Higgs & Sons selects Aderant Expert as its software partner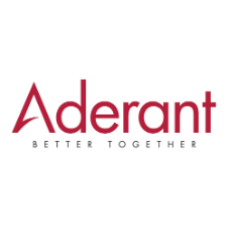 A West Midlands law firm has chosen a global industry leader to deliver its legal practice and financial management software.
Putting innovation and agility to the top of its wish list, Higgs & Sons hand-picked Aderant Expert as its new partner. Higgs sought a flexible, ready-to-deploy product that enhanced its legal service delivery and met current business requirements, whilst also positioning the firm for future growth.
Paul Hunt, Managing Partner at Higgs & Sons, said: "We are excited to be partnering with Aderant. We believe that the current and future needs of both our lawyers and our clients will be maximised by the effective and timely deployment of not only one of the most 'fit for purpose' but also one of most progressive solutions, available in the legal software market."
Looking to be a role model in the industry, Higgs & Sons approached the selection process by searching for a solution that would provide features allowing greater agility for its lawyers and added value for its clients. The firm wanted a solution that would stand the test of time while continuing to innovate and evolve.
"Like Higgs & Sons, Aderant takes pride in being industry leaders and innovators," said Aderant's Executive Vice President, Chris Cartrett.
"We provide the cutting-edge, best-in-class solution for firms across the globe, and we are constantly working with our partners like Higgs & Sons to grow and revolutionise the legal technology space. We're excited to work with Higgs & Sons as the firm forges its way forward as leaders in the UK."
Aderant, headquartered in Atlanta, Georgia, is a global industry leader in providing comprehensive business management software for law firms and other professional services organisations.
Higgs & Sons is an award-winning Midlands law firm, employing more than 230 people and based in the heart of the Black Country.