Herbert Smith and Ashurst set to roll out new pricing deals for clients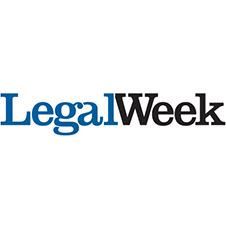 New approach takes hold as City leaders reform deals for clients
Herbert Smith and Ashurst are set to overhaul their pricing arrangements with clients, with the firms planning to be more flexible and transparent.
Herbert Smith is rolling out a menu of 14 pricing options across the firm in a bid to offer clients greater choice.
Options include standard hourly rates, blended hourly rates (which mean the client pays the same fee irrespective of the seniority of the lawyer), fixed fees and capped fees. Other options include a modular approach that could combine a number of fee options for various parts of a job.
The initiative is being spearheaded by litigation finance partner Mark Shillito in response to client research conducted earlier this year.
The plans will be rolled out in the New Year, with all partners set to receive training on the pricing options and how best to use them at that time.
The City firm's internal accountants will help provide training and will work with partners to establish the best financial model to use for each piece of work. There are different options for contentious and non-contentious work given restrictions on contingency fees in litigation.
Shillito said: "We have been looking at billing across the firm and have pooled our collective knowledge across all practice groups to devise a menu of pricing options.
"The fee options will offer healthy and productive ways to approach client billing and will mean clients are not necessarily restricted to the more limited pricing methods they may have been used to in the past."
Meanwhile, Ashurst is looking at its overall pricing strategy to improve transparency, with the City outfit looking at value-added services to clients including secondments, site visits and training to improve deal packages.
It is also planning to spend more time breaking down pricing on work so clients know how they are being charged at every stage of the deal.
The firm will spend time with clients before starting work on a matter, breaking down estimated work at each stage so that clients know what will be achieved by each point and how much they will pay.
Ashurst managing partner Simon Bromwich commented: "We are looking at how we can respond to the new market conditions by making sure we can deliver maximum client value through our fixed prices, sensible fee management and value-added services."