Government legal spend drops 36% amid austerity cutbacks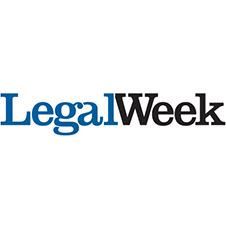 Government legal spend through its central panel of external advisers fell by more than a third last year, with the findings coming as a long-awaited review of the roster kicked off in earnest earlier this month.
Figures released by the Government Procurement Service, following a Freedom of Information Act request from Legal Week, show the panel handing out a total of £28.8m to the current 48-firm roster during 2010-11, 36% down on the record figure of £44.8m spent during the previous year.
Pinsent Masons was the top-billing firm on the panel, taking in total fees of £5.7m, with other firms billing more than £2m including Field Fisher Waterhouse (£3.8m), Freshfields Bruckhaus Deringer (£3.2m), Eversheds (£2.5m) and SNR Denton (£2.3m).
Broken down by Government department, the Home Office was by far the biggest contributor to fees, spending a total of £5m, followed by the Department for Transport at £2.8m.
Advisers attributed the drop in legal spend to Government austerity measures which have seen public entities pushed to reduce their use of external lawyers and buy legal advice at the lowest possible price. Firms have also been pushed on rates, while a number of major projects have been cancelled.
Field Fisher partner Michael Chissick commented: "The extent of the decline is interesting. It comes on the back of a range of austerity measures by the Government, less project-based work and keener pricing by panel firms – which put together mean reduced legal spend. The potential backlash of that is if the quality of 
the advice declines."
SNR Denton Government sector co-head Stephen Webb said: "The Government is clearly tightening its belt to respond to the global economic situation and the pressure to reduce the country's fiscal deficit."
Panel firms confirmed that the tender process for the Government Procurement Service's legal services framework launched this month, having initially been due to take place in early 2011. The arrangement has frequently been criticised for being inefficient, with firms complaining of uneven distribution of work, while some Government departments go off-panel for advice.
Figures show 14 firms received no fees through the roster last year. These include Linklaters, Herbert Smith, Simmons & Simmons, CMS Cameron McKenna and Berwin Leighton Paisner.
By Sofia Lind