Gordon & Rees Selects ADERANT Expert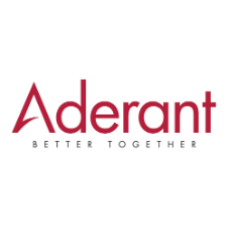 ADERANT, a global provider of business, financial, and information management software for law and professional services firms, announced that Gordon & Rees LLP has selected ADERANT Expert as its new practice management platform. The AmLaw 200 firm will roll out ADERANT Expert in 2011 for more than 500 timekeepers in all 17 of its law offices across 11 states.
Gordon & Rees is a national law firm with more than 400 lawyers specializing in complex litigation and sophisticated business transactions. The firm's strategic position in the legal services marketplace has enabled the firm to grow despite the challenging economy, having hired nearly 40 lawyers to date in 2010 and rapidly expanding the size of its national offices. Gordon & Rees partnered with ADERANT to support the firm's continuing growth with cost-effective software solutions that will streamline and automate business processes, integrate and leverage information to accelerate decision-making, and manage large amounts of varied data required to develop innovative alternative fee arrangements. Additionally, the firm will utilize ADERANT's ability to deliver role-based dashboards and evaluate firm performance with the implementation of Expert ClearView Practice and Performance.
ADERANT is the solution of choice for more than 600 leading firms around the world including 40 percent of the AmLaw 200. The enterprise practice management platform, ADERANT Expert, is a comprehensive suite of integrated applications that helps professional services firms better serve their clients, manage their operations, and maximize their profitability. The technology leader will work directly with Gordon & Rees to implement the full suite of ADERANT Expert applications, including Expert ClearView Practice and Performance, Advanced Workflows, and Expert Financial Reporting. The integrated financial management, information visibility, analysis, and reporting capabilities of ADERANT Expert will give Gordon & Rees an interactive and powerful, yet easy-to-use suite of applications that not only improves day-to-day operations for attorneys and staff, but also improves overall business efficiency, profitability, and effectiveness.
"To manage our ongoing operations and remain responsive to changing market conditions, ADERANT Expert was the clear choice when seeking to improve our firm-wide operations," said Mark Stephens, Executive Director of Gordon & Rees. "Their reputation for product innovation, successful implementations, and industry leading support left us confident that we had made the right decision for the firm."
"We are pleased that Gordon & Rees has selected ADERANT Expert as its next generation practice management system," said Michael Kohlsdorf, President and Chief Executive Officer for ADERANT. "Gordon & Rees provides its clients with highly regarded nationwide practices, and their commitment to world class technology further solidifies that position. We see the addition of this firm as another strategic success in the North American marketplace, where we continue to extend our leadership."