First quarter hiring trends in legal finance from Boston Hale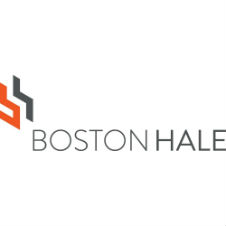 This article was originally written by Luc Baldwin, senior consultant at Boston Hale.
Our main message to law firms after the first quarter this year is – don't hang around.
After a busy quarter of hiring activity across a range of top tier global law firms, we've seen a shift towards a more candidate driven market: the number of vacancies available is increasing, and the number of perfect candidates to fill them is, in general, shrinking.
Commercial finance
Since the beginning of the year, demand for candidates at the mid-senior level has been creeping up. Candidates have more roles to choose from, and law firms are having to make salaries more competitive as a result. We have seen instances where average salaries have increased from the start of a hire between 10 and 20% as well as instances where salary bands have been widened to accommodate candidates.
In this market, we strongly advise law firms to pick up the pace of the hiring process in order to avoid losing candidates. Having a back-up plan is great, but not if that means losing your first choice. Yes, it's a good idea to have a number of options or comparisons, but when they are simply not available, this can cost time and ultimately, cost talent.
Pricing
The move to create specific, dedicated pricing roles has been well documented and currently more prevalent amongst the larger firms.
It's a trend that is continuing into 2017 as firms seek to implement pricing frameworks and grow the function in general. Improving profitability is the end goal and this is one way to differentiate from other firms.
As more firms introduce pricing as a distinct role or function, the candidate pool needs to grow in order to plug the current skills gap, particularly at the mid-senior level.
Boston Hale is proactively seeking to build a talent pool to tackle this issue, looking carefully at accountants with transferable skills from outside the legal sector, identifying 'star' candidates at a junior level and building out our talent networks through the usual methods. We'll be looking for technical skills and experience, but also considering skills around influencing and advising, communication and the gravitas needed to work closely with partners of top 50 law firms.
In summary
As the market continues to shift in the candidates favour, firms need to make sure they're not losing out on good talent because they are slow to offer, or wedded to salary bands. Many of Top 50 firms are now working hard on their brand and compensation packages to ensure they are leading the way in attracting the best talent.
In a candidate driven market, law firms should embrace change and do everything they can to secure the top people.
Get in touch with Luc Baldwin on lbaldwin@bostonhale.com or 0203 587 7922 for more information.