Enhancements to Aderant Expert Time Management suite simplifies timekeeping, improving accessibility and accuracy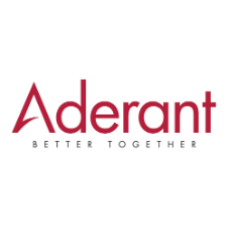 Aderant, the world's leading legal software provider, announced this week new and enhanced functionality for its premier suite of time management applications in Aderant Expert. The updates, showcased to a select number of clients in a webinar yesterday afternoon, include new features in the Expert Time, On the Go Time and Found Time applications. These applications are extensively used across the Aderant Expert user base, including Am Law 100 firms. Part of an expansive upgrade of the entire Aderant Expert system, these enhancements enable firms to maximize captured time, shorten WIP and billing lifecycles, improve cash flow and provide a compelling user experience, both in and out of the office.
According to soon to be released research from Aderant, 75% of firms have invested in timekeeper productivity tools in the past five years, and 65% report plans to continue investments in this area. Nearly half of all firms surveyed also indicated an increased priority of investing in technology to assist in capturing more billable time. The new time and billing features included in the release will enable firms to more effectively capture time and realize revenue. Updates include:
Additional firm and user-specific options for the timer views improve the overall user experience for managing and organizing timers. Enhanced capabilities in timesheet, spreadsheet and calendar views promote more rapid entry and editing of time. Further time management personalization options cater to a variety of user preferences. Expanded functionality in the Found Time application to allow for improved review, management and analysis of Found Time activities. A refreshed user interface for On the Go Time and new capabilities further simplify the creation and editing of time from mobile devices. Ensure compliance with client billing arrangements at the point of time entry with additional e-billing attributes.
"Many of the new Aderant Expert time and billing enhancements were the direct result of client input," said Aderant EVP of Strategy and Product Mike Barry. "As a pioneer in the legal software arena, Aderant has more than 30 years' experience partnering with clients to develop the solutions they want and need. Our Time Management suite has several new options that measure productivity, ensure accuracy and save firms time and money."
Enhancements to Expert's companion time management applications—On the Go Time and Found Time—provide additional benefits to the busy, and often mobile, professional. By increasing time velocity, firms can ensure time entries are complete, accurate and timely with minimal additional effort. The new Expert Time Management suite enables firms to streamline e-billing compliance, improving transparency with clients and shortening billing lifecycles.
In addition to the new time and billing capabilities, the latest version of Aderant Expert provides significant enhancements to both matter management and expense management functionality. These upgrades are available as Service Pack 3 of the current 8.0 release of Aderant Expert.