eBillingHub cements status as global market leader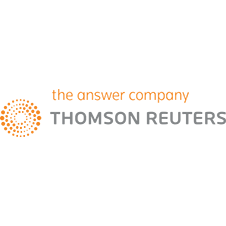 cIn the first half of 2018,16 firms have chosen the market-leading solution from Thomson Reuters, bringing the total number to more than 440.
Thus far in 2018, 2.43 million invoices have been processed, a 9% increase on the same time period in 2017, for 109 different vendor systems. In particular, the UK has seen 102% growth in the number of invoices processed year-on-year, while 47 firms are currently processing more than 100 invoices a day.
Supporting 10 different delivery formats, including all 6 LEDES standards—more than any other law firm e-billing system—eBillingHub provides extensive compatibility as a single solution to automate invoice submissions. The market-leader in e-billing streamlines the entire billing process with 38 auto-submission vendor integrations covering 92% of all electronic items, offering an easy-to-use web interface and centralized dashboard.
Currently, 84% of U.S. Am Law 100 firms and 75% of Am Law 200 firms have selected eBillingHub. Firms using eBillingHub see on average a 22-day reduction in payment cycle time, 2x greater biller productivity, and a 50% reduction in e-bill write-offs and write-downs.
"The range of improvements eBillingHub offers our clients helps simplify what was once a confusing and complex process," said Eric Ruud, managing director at Thomson Reuters Elite. "We are delighted that our market-leading solution has helped so many firms achieve such consistent reductions in rejection rates, write-downs, and write-offs."