Dechert appoints chairman and CEO for new dual leadership set-up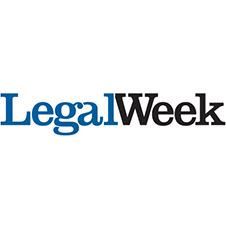 Dechert has unveiled a new dual leadership structure for the firm as chairman and CEO Barton Winokur prepares to step down after 15 years at the helm, reports The Am Law Daily.
Star litigator and top rainmaker Andrew Levander has been named chairman-elect, and will fully assume the role of chair next year, while private equity group head and vice chairman Daniel O'Donnell has been named CEO-elect.
Winokur, who currently holds both roles, is set to stand down in mid-2011.
Levander's appointment marks the first time in the firm's history that Dechert has had a chairman based outside of its base in Philadelphia, after he joined the firm's New York office five years ago as part of the acquisition of 65 lawyers from Swidler Berlin Shereff Friedman.
A former assistant US attorney for the Southern District of New York, in recent years Levander has taken on major cases on behalf of high-profile clients, including Madoff feeder fund manager Ezra Merkin.
O'Donnell, a Dechert lifer and rainmaker in the corporate department, heads the firm's private equity group and has served on the firm's policy committee. As one of the firm's vice chairmen, he has been in charge of overseeing all of Dechert's practice groups.
Levander and O'Donnell will now work alongside Winokur during a year-long transition period.
Winokur said: "Organisations benefit enormously, one, by continuity but on the other hand by freshness."
Under Winokur's leadership, Dechert has seen profits rise dramatically with less profitable work pushed out. Winokur has increasingly focused on establishing and building higher-end and higher priced practices.
The selection of Levander and O'Donnell was made by a committee formed specifically to address the leadership change. Members of the committee met with all firm partners, seeking input on Winokur's successors.
Winokur said that Dechert does not nominate and elect firm lawyers to leadership positions - that practice, he said, is divisive, highlighting partner differences rather than serving to bring people together.