Clydes posts 37% half-year revenue hike following Barlows merger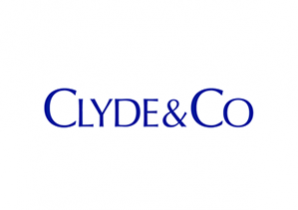 Clyde & Co has posted a 37% revenue increase at the half-year point of 2012-13, following last year's merger with Barlow Lyde & Gilbert.
The UK top 20 firm has seen turnover reach around £145m for the first half of 2012-13. Discounting revenues gained from the Barlows merger, like-for-like turnover is up 10% on last year.
The jump in revenues comes after Clydes and Barlows merged in November 2011 to create a combined firm with total turnover of £287m.
The tie-up saw Clydes move up five places up the UK top 50 rankings with a 35% revenue increase, while profits per equity partner fell 9% to £550,000 in light of the firm's heavy investment strategy.
Clydes chief executive Peter Hasson (pictured) told Legal Week: "It is still an intensely competitive market. Our growth is being driven by new business lines and office expansion.
"Over the summer, with the Jubilee and the Olympics in the UK and holiday periods elsewhere, things slowed down for everyone. However, there have been signs activity is increasing since then and October was particularly strong."
Clydes has embarked on rapid expansion over the last few years with new offices in Canada, Australia and Libya and local alliances in Zimbabwe and Singapore among others.
The news comes after Clydes COO and legacy Barlows chief executive David Jabbari resigned from the firm last month, one year after the merger went live.
Weightmans has also announced an increase for its half-year turnover this week, with H1 revenues up 9% on last year to £38.3m.
The firm has also undergone rapid expansion over the last 18 months after combining with employment and disputes boutique Mace & Jones in May 2011 and the insurance division of Vizards Wyeth in April that year.
By Suzi Ring.