Civil and Criminal Billing from DPS Software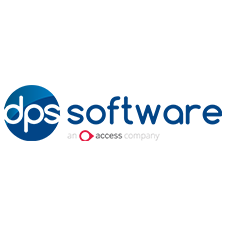 Scott Ridley, Technical Director at DPS Software recently attended an LSC meeting at which the following changes to Civil and Criminal Billing were proposed. The LSC have announced a three phased process of Delivery Transformation for Criminal and Civil Billing, including optional electronic submission.
Starting in April 2010, electronic file opening will be rolled out. Electronic submission for Civil Billing is anticipated to have a 10 year shelf life. The LSC have not put forward a road map for Criminal Billing system as yet.
Delivery Transformation (Criminal & Civil Billing):
Stage 1 - by December 2009 certain CDS and Civil forms will be able to be submitted online via a csv/xml upload. This will provide a basic introduction to the concept of electronic submission.
Stage 2 - Starting from April 2010 (anticipated roll out by October 2010) the LSC will be introducing a secure link to the LSC database, where solicitors will be able to determine whether they are eligible to perform certified work. This facility will also enable Solicitors to undertake 75 & of means testing and 25% of merits testing online with instant decisions.
Stage 3 - By April/May 2011, electronic billing e.g. Claim 1 and payment should be rolled out.
DPS Software will be adapting the Criminal Billing module to include a data exchange facility which will pass through information from the DPS system to the LSC to prove eligibility for legal aid. The system will also include the facility to scan online directly to an LSC file.
Over the past 6 months, DPS have been working on their Civil Billing system to bring it in line with these changes. The system is now at the stage where the CMRF and CMSR forms and the files for electronic submission can be automatically generated from a Fee Earner time sheet.
All class information and billing limits are maintained and the system notifies Fee Earners of their stage in the billing process whilst they are working on a case. The system currently handles all level 1 and 2 work and level 3 and 4 certified work is anticipated to be completed in Q1 2010.
The DPS Criminal Billing system is one of the most comprehensive products on the market. We aim to develop the Civil Billing system to an equally all-embracing standard in areas such as care, mental health, family, welfare, immigration and housing.
The system is being developed within the Outlook Office framework meaning that users can make full use of the new DPS One Office. DPS One Office is equipped with task management capability that generates chaser letters and tasks that can be automatically activated by the Fee Earner or run automatically on the system.
DPS are hosting an event in the New Year on how to cope with the changes so register your details if you would like to attend.