City firms foresee slow growth but Q3 revenues rise 7% at top 100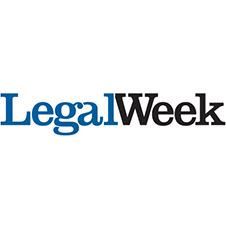 The UK's top 100 law firms saw fee income increase by 7.2% year-on-year during the third quarter of 2011-12 according to new research, which shows firms are predicting slower growth for the coming financial year due to the ongoing economic uncertainty in the eurozone.
Deloitte's latest legal sector survey, covering the three-month period ending 31 January, shows that while fee income increased in Q3 this year compared with 2011, the growth is down on last quarter, when the same firms reported an increase in turnover of nearly 10%.
Firms in the bottom half of the top 50 saw the strongest trading, with average revenue growth of 9.9%, while the UK's 10 largest firms saw an average increase in turnover of 6.5%, marginally behind the 11-25 category on 7%. Firms outside the top 50 reported average fee income increases of 6.2%.
The third quarter growth takes the aggregate rise in fee income to 6.5% across the first nine months of the current financial year for the top 100 firms.
Drivers for the growth include a 5% increase in fee earner headcount, with chargeable hours per fee earner climbing by just under 3%. Firms in the top 10 saw a slight dip in chargeable hours.
The results show significant discrepancies in individual performance, with one third of respondents seeing fee income climb by more than 18.5%, with a similar percentage reporting a drop of at least 4.1%.
Deloitte professional practices partner Jeremy Black (pictured) commented: "The results vary massively, heavily driven by geographies and the firms' practice mix. Litigation has continued to be a strong area, while energy is a strong sector. In contrast, corporate and M&A has been weak."
The survey also questioned firms on their budgeted growth for the 2012-13 financial year, with firms predicting revenues would increase by 4%-5%.
Black added: "The figures show an uncertainty among firms, as they are not budgeting for much growth. There is an expectation that the UK economy will see relatively slow growth for the medium term."
At last year's half-year stage firms including Allen & Overy, Taylor Wessing, Olswang, Ashurst and pre-merger Clyde & Co all posted double-digit increases in revenues, while Norton Rose and Pinsent Masons saw fee income climb by 7% and 6% respectively.
Clifford Chance (CC) senior partner Malcolm Sweeting said: "In the growth markets in Asia-Pacific, Latin America and Africa, levels of client activity are strong. In the West, we are seeing signs of confidence beginning slowly to return to the markets, not least as steps are taken to address some of the issues in Europe last year.
"This confidence, alongside continuing support for clients still working through the challenges of the past few years, means firms like CC will be presented with plenty of opportunities in the near term. The work is there – but it is different."
By Sofia Lind