Brodies LLP chooses Aderant Expert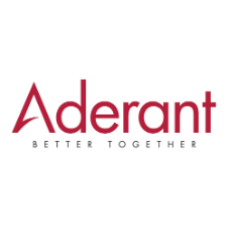 Aderant, the global industry leader in providing comprehensive business management software for law firms and other professional services organisations, announces that Brodies LLP, the largest independent law firm in Scotland has selected Aderant Expert.
Brodies sought a best in class software solution to help the firm achieve its strategic goals. Aderant Expert was the clear choice.
"When we began to look for a new practice management system, we used it as an opportunity to rethink how we wished to operate in the future," said David Edwards, Brodies Finance Director. "We were impressed from the beginning with Aderant's professional approach and excellent product. The team from Brodies embarked on a wide-ranging due diligence exercise to ensure Aderant ticked all the boxes. It did."
Brodies wanted an innovative and client-focused business partner for its practice management system to help it achieve its strategic objectives. Aderant became the system of choice during the firm's rigorous internal selection process, which brought partners and colleagues from across the firm into the decision-making process.
"At Aderant, we take pride in our professionalism and future-focused outlook on law firm innovation and success," said Eric-Jan van Alten, Aderant's Director of Sales. "We're always looking to partner with firms like Brodies, who are reimaging their future goals, and pushing towards excellent, ground-breaking solutions to grow with."