BOARD receives 26 leading positions in this year's BARC Planning Survey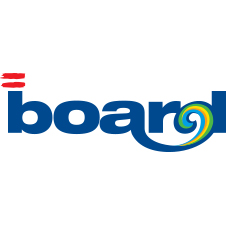 With 26 leading positions in the BARC Planning Survey 16, BOARD proved its strength in high importance categories for every planning project surveyed. Being top ranked or leading in terms of planning functionality, reporting/analysis functionality, flexibility, and self-service, BARC found BOARD to be the tool most often considered for purchase among the "performance management specialists".
These excellent results can be traced back to BOARD's tool architecture and philosophy. Planning users really appreciate the All-in-One approach whereby functionality for planning, reporting and analysis is closely linked in a consistent, integrated environment, allowing confident decision making for senior management. In our view, having all this functionality in one single product is more beneficial than using a combination of several products for decision makers to paint the whole picture.
BOARD has always focused on being easy to use for people in business departments. Business power users can perform many different planning and BI tasks without support from IT. Ease of use for developers and users is the main reason why customers buy BOARD. When this ease of use is combined with strong functionality and flexibility, fully customized solutions can be implemented based on individual business needs. With consistently high customer satisfaction and vendor support ratings over several years, BOARD offers a proven high level of quality in supporting its customers in achieving their goals.