BOARD International announce new appointment in professional services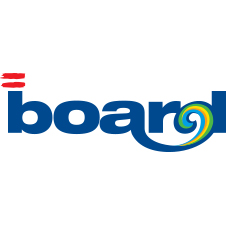 BOARD International, a market-leading provider of Business Intelligence and Corporate Performance Management, announced the new appointment of Phil Beavan to head up their legal team. BOARD International is already recognised as providing the best business planning, performance management and analytical technology on the market and as their law firm platform – BOARD Legal – continues to gain popularity they have moved to solidify their place as the sectors preferred suppliers.
Announcing the recruitment of Phil Beavan to head up their Professional Services Team, David Corr, UK Head of Sales comments:
"With over 250 customers in the UK alone, we cover a very large market place and have quickly found that firms like what we have to offer so decided to accelerate our plans to build a dedicated team. We see the professional services market as a key growth area for us so we have brought forward our investment in this area.
"Having already implemented BOARD with two leading City firms and moved to proof of concept and projects with a further ten we are thrilled to secure Phil Beavan as the sector lead here at BOARD"
Phil Beavan joins BOARD having spent the previous two years working with what Forbes rate as The Most Innovative Growth Company in The World, Xero and so is well used to innovative and disruptive advances within professional services. Phil comments:
"When I first saw BOARD I was impressed but when I looked at BOARD Legal it was something that I knew I had to be involved in – it is simply transformational for law firms. This is not an iteration of what has gone before, it is a totally new approach and whilst most observers and analysts seem to think BOARD is two to three years ahead of the competition, I think it is more like five"
With a single integrated approach to Business Analytics and Corporate Performance Management, BOARD provides critical information quickly and easily, integrating budgeting, planning and forecasting with reporting, analysis and dash-boarding with write-back capability. BOARD has already enabled over 3,000 companies to improve their business performance by making better decisions.