BLM choose BOARD as their corporate business intelligence solution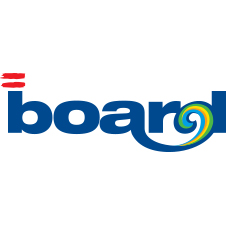 BLM have chosen BOARD as their strategic business intelligence solution to provide real time improved visibility across the business.
With BOARD, BLM will be able to quickly create interactive and customised corporate reports, without the need for any programming, enabling more intuitive data visualisation and interaction. BLM have not only chosen BOARD for their internal BI solution across the enterprise, they are also using BOARD as an added value proposition for their customers. This will enable the customer base to get timely analytics based upon their own data, taking advantage of all other benefits from using BOARD to get a better insight into their data thus making better business decisions.
Both BLM and their customers will be analysing data at all levels; number of cases, case load, financial analysis, market trends, cost analysis, damages and case cycle time analysis. They will have the ability to do this by year, quarter, week and day and report on current year vs previous year which will be used as the starting point for budgeting, planning and forecasting. BOARD's ability to pull from multiple data sources combined with in-memory technology means that BLM and their customers will be able to instantly drill into the lowest level of data such as matter, matter status, customer office and claimant solicitor. The ability to do this in less than a second will increase business performance and improve overall operational effiiciency.
Abby Ewen, IT Director at BLM comments:
"We chose BOARD for a number of reasons, including its flexibility and speed of development. More importantly for us is the ability to provide our clients with real time drill down functionality into their data, providing them with insights into their own businesses. We are excited about the project because we believe that partnering with BOARD will enable us to deliver reporting and analytics functionality to our clients which our competitors are not able to do."
Dominic Policella, Managing Director at BOARD UK adds:
"We are delighted that BLM has chosen BOARD for their Business Analytics solution. It's yet another example of our growing presence in the legal market. With over 2500 customers BOARD is rapidly becoming the tool of choice for delivering integrated Business Intelligence and Performance Management, in one single product, for all types of organisations."