Balance Recruitment releases quarterly market update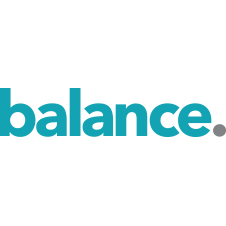 The second quarter period of 2017 was very much split in to two halves, as we had anticipated, with activity in April grinding to a near halt due to year-end commitments and the Easter holidays. The bounce back was swift in coming however and we've enjoyed a particularly busy stretch over May and June with an expectation that this will continue in to July and beyond.
Demand for accounting and finance systems staff is strong from across the spectrum of law firms we work with, with high demand amongst our larger international clients (UK & US headquartered), but also a lot of movement with smaller firms outside of the Top 100. Alongside replacement hires, we're regularly seeing newly created positions arising, whether to increase headcount of existing functions or scaling up new and evolving teams in areas such as Pricing and eBilling.
Interestingly, we've experienced an upturn in the availability of experienced applicants actively entering the jobs market during this period. This may have been triggered by salary reviews or from those seeing colleagues departing for attractive pay increases elsewhere. Whilst it's not been a step change in market conditions and may be a temporary fluctuation, it's certainly welcomed, even if salary expectations can often be stretching.
The Q3 period has been unpredictable in recent years, with the summer holiday season inevitably going to create delays, but we would expect to see a consistent level of demand for staff continuing throughout the Q3 period. We say it every year, but if hiring over the coming months, there is competitive advantage to be gained from competitors by acting swiftly and decisively in the hiring process. Moving quickly for the best available talent is always a challenge, but the firms who plan ahead to allow sufficient time in line manager's diaries to review CV's and conduct interviews will often win the race.