A&L Goodbody Moves to ADERANT Expert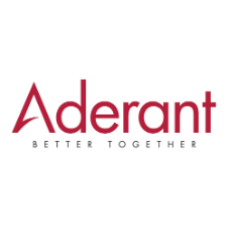 ADERANT, a global provider of business and financial management software for law firms, today announced that Dublin-based firm A&L Goodbody, one of Ireland's leading corporate law firms, will replace their existing ADERANT practice management system, Keystone, with the company's integrated business management software suite, ADERANT Expert. After evaluating its options, the firm chose to stay with ADERANT and move to ADERANT Expert based on the software suite's comprehensive financial management functionality, robust international capabilities, and clear alignment with Microsoft technologies.


Beyond ADERANT Expert's core time and billing and financial management functionality, A&L Goodbody will also implement the integrated business management suite's business intake, practice management, and business intelligence applications. Additionally, the firm will roll-out ADERANT Expert's Microsoft SharePoint-based portal application and time entry and inquiry capabilities for BlackBerry handheld devices.


"We challenged ADERANT to prove that they could deliver a world-class business management solution that not only met our current requirements, but also our future needs and they have clearly demonstrated this," said Niall O'Carroll, Finance Director for A&L Goodbody. "Beyond merely replacing existing capabilities, ADERANT Expert will improve the effectiveness of our business processes, increase the visibility of key performance metrics, and help us maintain the highest standards in our client relationships"


"We are delighted that A&L Goodbody has decided to continue our partnership, which has already lasted nearly a decade," said Michael Kohlsdorf, President and Chief Executive Officer for ADERANT. "Their decision to move to ADERANT Expert represents the true essence of our 'no client left behind' philosophy that ensures each of our clients has a clear path to the future. It is also further proof that ADERANT Expert's rich functionality and robust product development roadmap, all based on industry-standard Microsoft technology, delivers the right tools to the world's most successful law firms."