Aderant wins new contract with leading UK Law Firm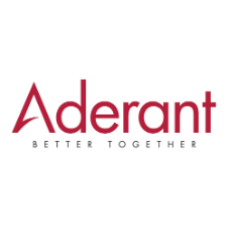 Aderant, the world's largest independent legal software company, announced today that after a competitive search leading UK law firm Burges Salmon has selected the Aderant Expert practice and financial management system (PMS) as an upgrade to its existing first-generation platform.
Burges Salmon is widely recognized for the quality and breadth of its legal expertise, with a national and international client base that ranges from FTSE 100 companies to entrepreneurial owner managed business and private individuals to government departments. The firm has a number of market leading practices in sectors including energy, transport, and financial services.
Excellent client service and maintaining a cohesive, communicative environment is of primary importance to the 600-strong firm. During a review in 2011 of its existing platform, Burges Salmon found that the system no longer met all its needs in terms of both functionality and integration.
"We developed a detailed list of requirements by undertaking a comprehensive internal review of our needs, covering all areas of the firm," said Burges Salmon's finance director, Simon Russell. "We wanted to ensure that partners, lawyers, secretaries, and business services staff all had powerful yet intuitive tools to help increase the quality and effectiveness of service delivery, while streamlining a number of business processes in the organization. Ultimately this increases our ability to provide the highest levels of service to our clients."
Russell continued, "Aderant Expert is best placed to offer all the functionality we require, while supporting our broader IT goals. It also has an impressive track record within the legal sector. We anticipate the application will integrate well with existing business processes within the firm and support future applications focused on contact management and CRM."
Aderant Expert offers flexible time management capabilities, streamlined billing processes, easy reporting options, real-time profitability analysis, matter and project management tools, multi-currency financial management features, and extensive automation and workflow. With an intuitive user interface designed in collaboration with clients worldwide, the platform enables partners and staff to perform tasks quickly, easily, and accurately.
David Flynn, senior vice president of global sales for Aderant, said, "We are looking forward to a long-term partnership with Burges Salmon, a firm that shares our values of collaboration, client service, and overall excellence. By leveraging the comprehensive front and back office capabilities of Aderant Expert, the firm will be able to better manage, grow and protect their business."